San Francisco based composer Joshua Penman was award the CreArtBox Composer In Residence Program.
​The CreArtBox Composer In Residence is a position that is filled by invitation of the Artistic Director as needed. During the residency, the composer works closely with the artistic director in the planning and creation of an entire concert season (1 year - August through June) and writes new works for each concert on that season's program which are based on the overarching themes selected by the artistic director. The texts for the new compositions are co-selected by both. The resident is present in NYC for the premieres of all the new works, and often gives pre or post-concert talks and Q&A sessions.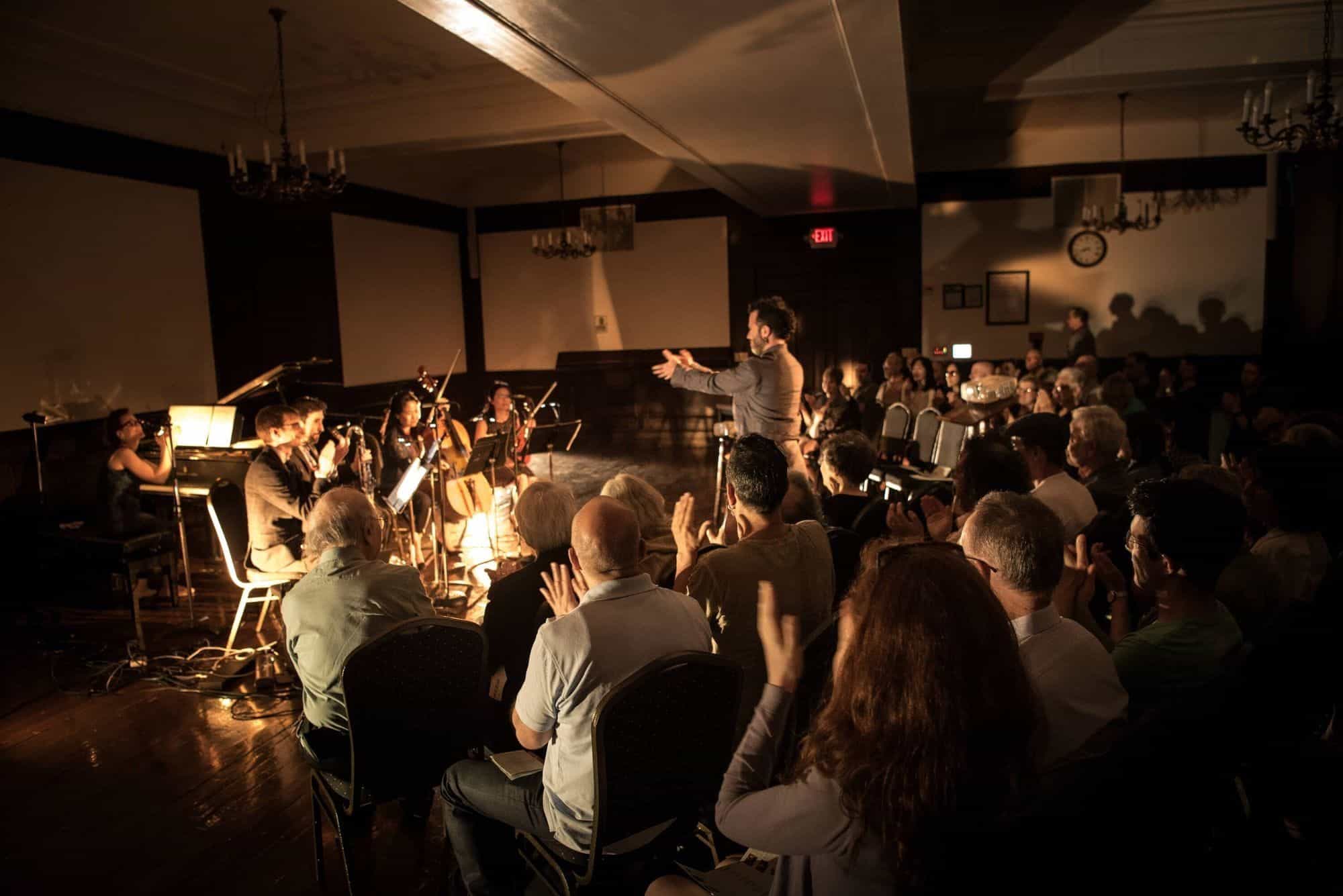 Joshua Penman has written music for the films Caravan of Light, a spiritual art film, Deep Down, a feature documentary for PBS, In Destiny's Hands, a dramatic short, and The Human Machine, a documentary art film. He is currently writing the score for the feature coming-of-age comedy Sassy Pants (starring Ashley Rickards and Anna Gunn). He has also written music for NIMBUS, an animated television series in development, and commercials for Options XPress and Embracing the World. He is also signed on to provide scores for the feature horror Lycanthropy, as well as the feature drama Walls of Jericho. He is also producing additional music for the World War II supernatural thriller Panzer 88, directed by Peter Briggs (Hellboy), and produced by Gary Kurtz (Star Wars).

As a concert composer, Joshua Penman has received commissions from the Albany Symphony, New York Youth Symphony, Ann Arbor Symphony, Foundation for Universal Sacred Music, Prism Quartet, Now Ensemble, Arraymusic, Bang on a Can, Lionheart, East Coast Chamber Orchestra, and Nouvel Ensemble Moderne. Additionally, his music has been performed by the Tuscaloosa Symphony, Berkeley Symphony, Fairfax Symphony, Central Washington University Orchestra, University of Wisconsin-Madison Symphony, Reading Symphony, Musica Sacra, Holland Orchestra, University of Michigan Symphony, University of Michigan Symphony Band, Cedar Rapids Symphony, Sangita, String Orchestra of New York City, and American Composers Orchestra. He has won awards for composition from ASCAP, BMI, Columbia and Yale University.

He received doctoral and master's degrees in composition from the University of Michigan and a bachelor's degree in music and mathematics from Yale University. In addition, he has studied North Indian classical singing with Sri Devashish Dey and Sundanese gamelan with Pak Nano S. He now lives in Los Angeles, where he is directing his creative energies towards film composition.