 Classes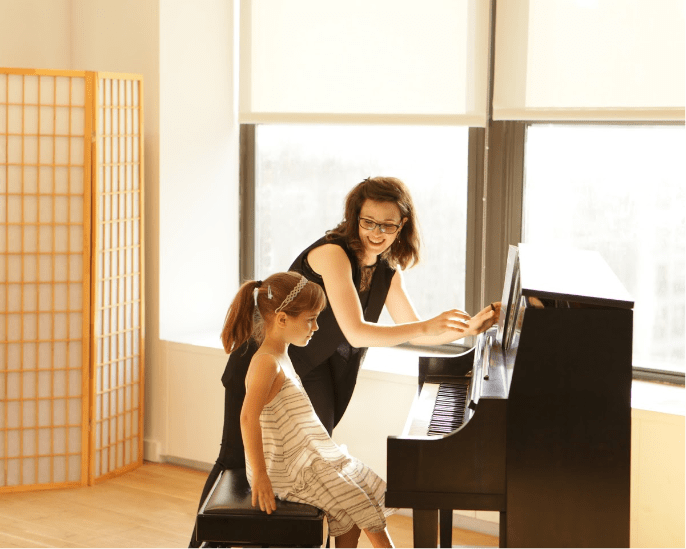 Be focus
One to one class
---
In our one-to-one sessions, you will receive your instructor's undivided attention and focus during the entire lesson. One-to-one sessions are a crucial component to a students personal and artistic growth. It is here where a student can strengthen their individual goals and specific needs without the pressure or distractions of a group class. Instructors will carefully assess a student's strengths and weaknesses to design individual lessons that specifically address those needs. Each session will build on the progress of the student. Instructors are dedicated to seeing students improve after each session while also exploring a student's individual talents. One-to-one lessons are available for piano, flute, cello, clarinet, and violin.
Individual class
30 to 60 min class
Weekly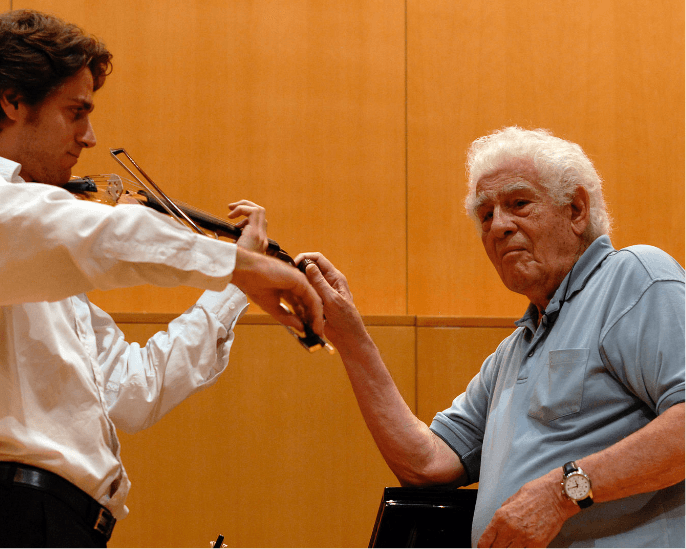 Be amazed
Masterclasses
---
With our masterclasses, students will have the unique opportunity to be taught by some of the most recognized musicians in the world. Geared towards advanced students, the masterclasses are a wonderful way to gain unique insights, methods, and constructive advice from a sophisticated and knowledgeable musician. Often held in small group settings, students should be prepared to actively participate with the instructor and fellow students. Selected students will have the chance to perform with the masterclass teacher. Masterclasses are part of the program packages and are available to all (students not enrolled in CreArtED).
Individual class
45 to 60 min class
3 to 5 per year
Be focus
Music theory class
---
Classes on music theory enrich a student's musical education to develop a new sense of appreciation and knowledge to the world of music. Music theory classes focus on foundational teachings like rhythm, music history, and aural skills. With the collaboration and guidance of Harvard, Princeton, and Manhattan School of Music music specialists, our goal is to to provide a new approach to these teachings.
Group class
45 to 60 min class
Weekly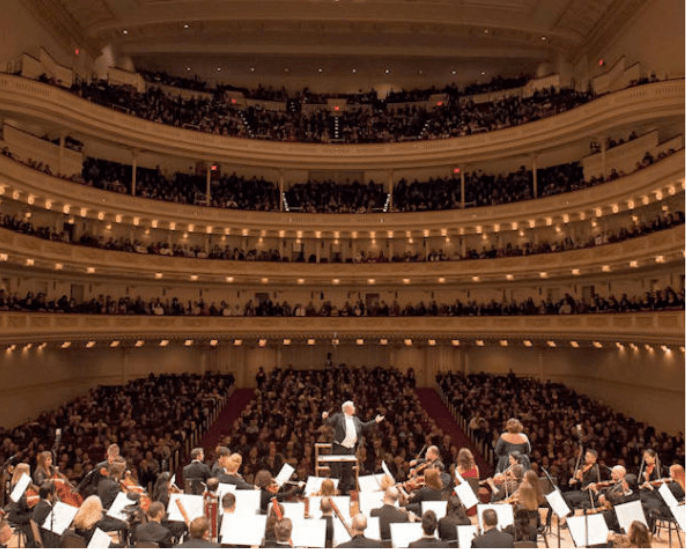 Be impressed
NYC field trips
---
New York City is filled with countless world renowned performing arts and musical centers. Located in Long Island City, we take full advantage of our ideal location. Through partnerships with Carnegie Hall, Opera America, Ethical Society, Lincoln Center, and Steinway & Sons, we organize various student excursions and field trips to different performances and activities. Instructors begin teaching lessons and activities related to the performances they will be seeing days in advance. Fully immersed in the details of the performance, students will experience music concerts like never before.
Group class
Full performance
3 to 5 per year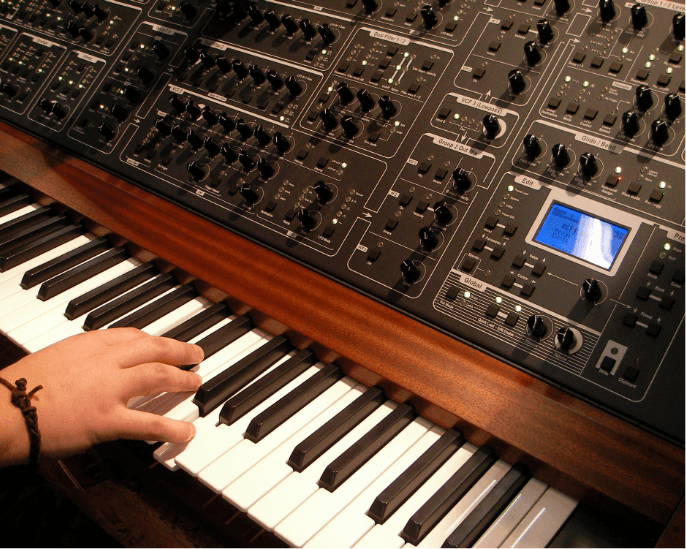 Be yourself
Music production & composition
---
Just as it is important for a student to learn the history and foundations of music, it is equally important to study where music is going. We offer digital and multimedia production classes where students will create their own music, learn how to make professional recordings and share their music. Instructors specializing in digital and multimedia practices will teach students the basics of music production and composition. With this class, students will get a window into the modern and ever-changing era of music we live in.
Group class
45 to 60 min class
Weekly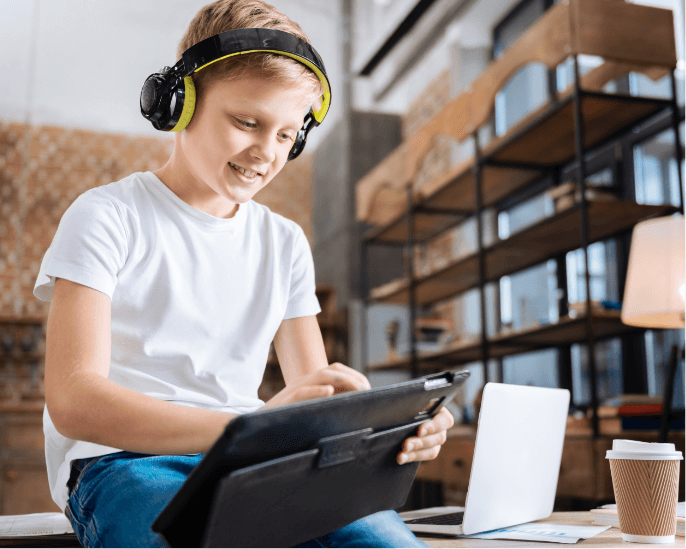 Be regular
Online Course
---
We offer a variety of courses online to supplement in-person classes. Online courses are a great way to keep students engaged between classes. Taking advantage of all you can do with technology today, we make sure online classes are always fun and engaging for students. We believe the key to online learning is not to offer stand-alone classes strictly online but instead offer online classes as complementary to the in-person classes a student is already taking. This mix between online and in-person will help students get an all encompassing music education both inside and outside a classroom.
Individual class
30 min class
Weekly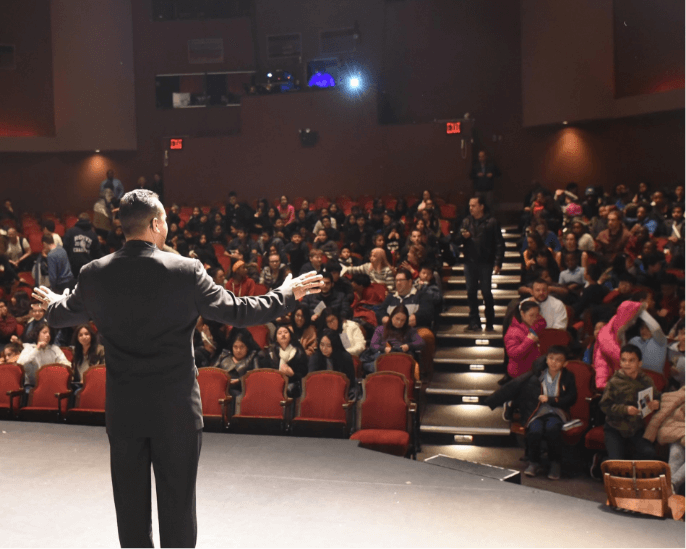 Be engaged
Live Music unveiled - "The Super Concert" -
---
In this class, the stage is the classroom. Under the guidance of the teacher, students will perform a concert for a young audience. The instructor will introduce the music pieces, explain the creative process, speak on the instruments, and on the composers of the music being performed. The performance is extremely rewarding for students, they will get the chance to experience what a music concert is like, they will gain confidence in their skills and abilities, and create a long lasting memory.
Group class
Full performance
2 to 4 per year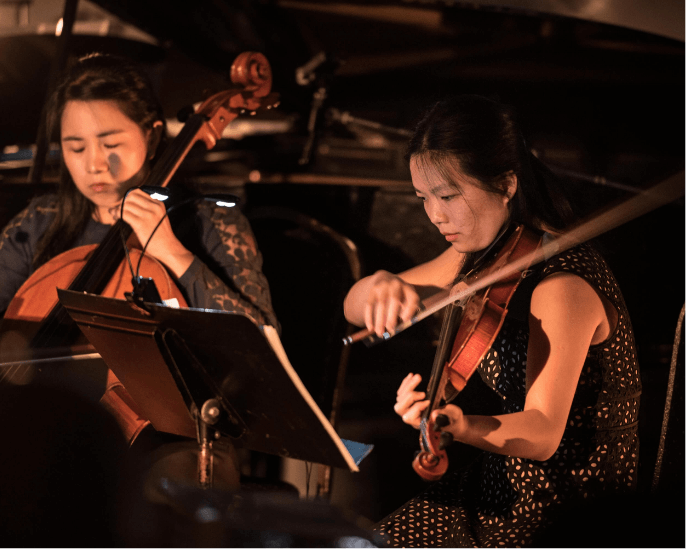 Be with others
Chamber Music Class
---
In this class, students will be a part of a small musical ensemble. Intermediate and advanced students are also welcomed to be a part of the group. Students will experience the true joy of playing together with other talented musicians. Our distinguished collaborators also teach masterclasses specific to chamber music groups. Students will have the opportunity to learn the beautiful intricacies of chamber music by world-renowned musicians.
Group class
45 to 90 min class
Bootcamp base (2 to 4 per year)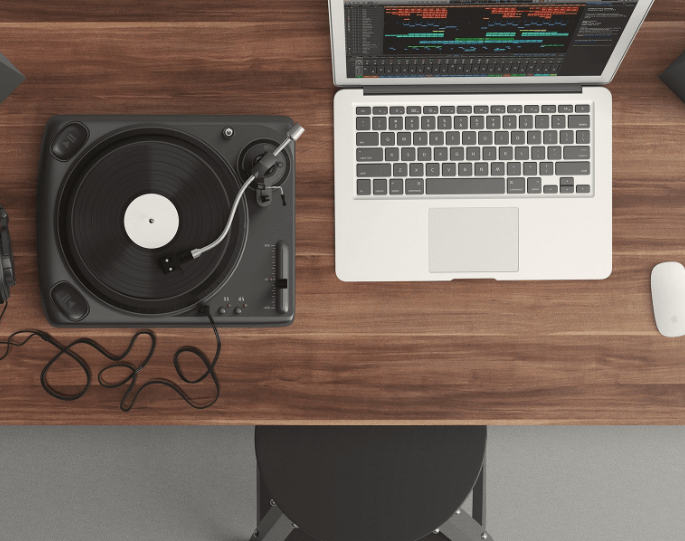 Be heard
Professional development class
---
In this professional development course, we teach students all the skills they need to be successful in the music industry. Students will learn how to market themselves correctly, how to organize an event or performance, the best ways to make recordings of their music, and all it takes to create a performance including design, lighting, sound design and projections
Group class
45 min class
Weekly